SimpliScreen electronic entrant screening software helps you stay compliant with ever-changing medical requirements. Say goodbye to 3-ring binders, and simplify the way your facility screens employees and guests upon entrance without the bulky kiosk.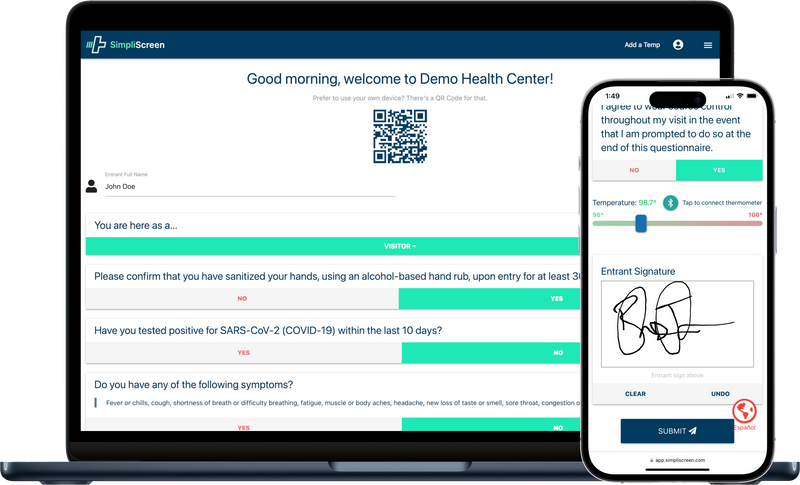 Easy Set Up
Tap-through entrant screening
We've made entrant screening as simple as it should be, and set up is a breeze. Choose from predefined questions or craft your own, choose who needs to sign at the bottom, and go.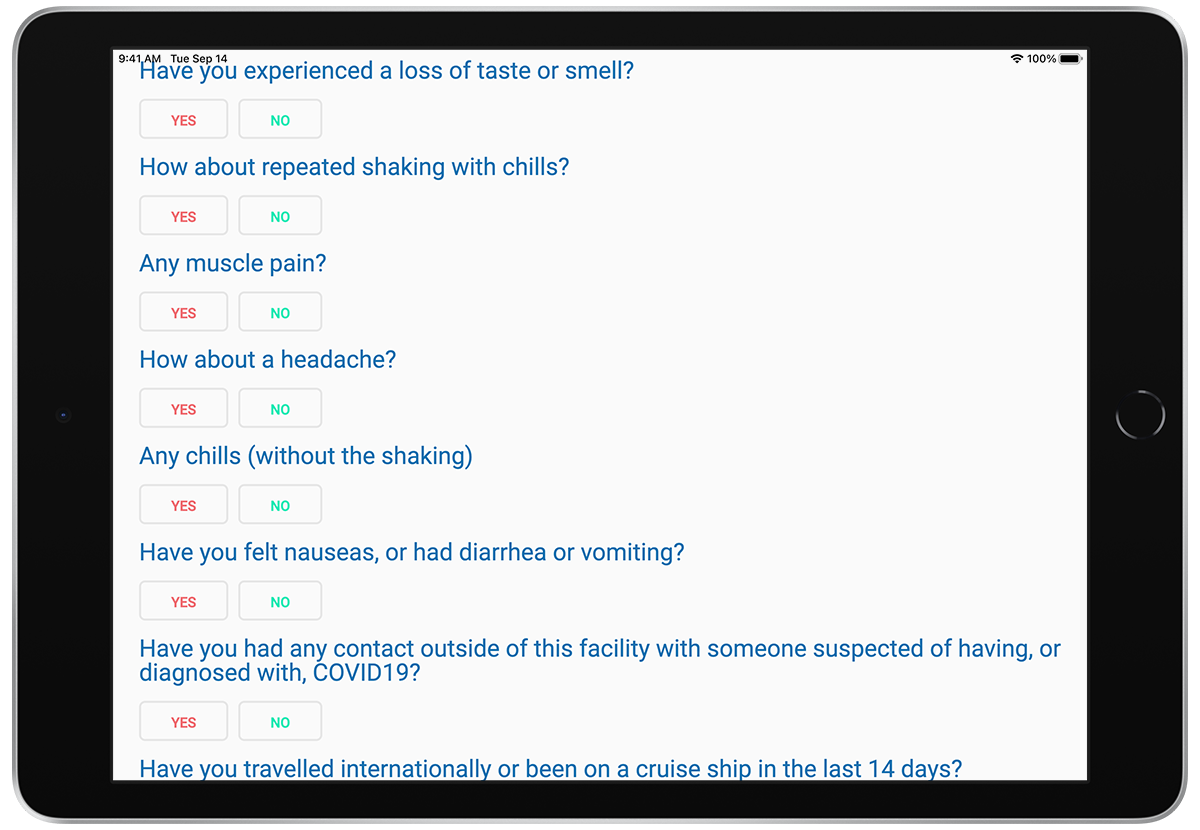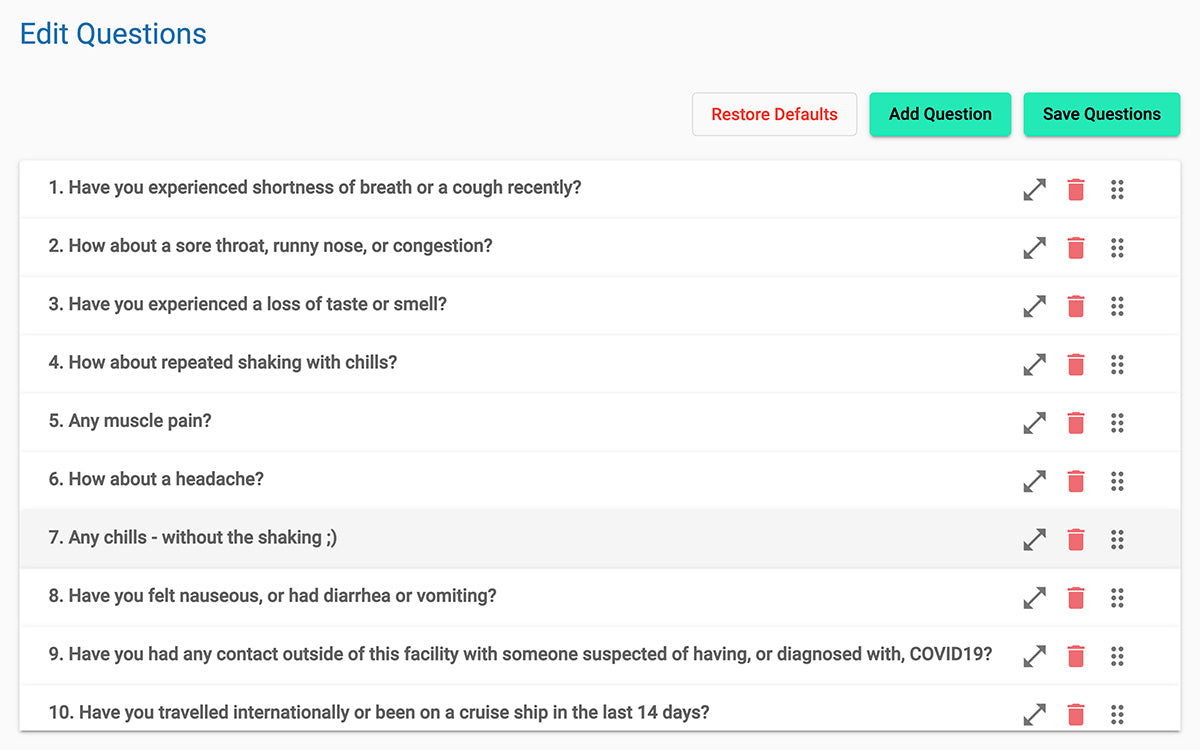 Customizable
Craft Your Own Questions
Whether you need to check specific symptoms for regulation, or you just want a little extra peace of mind, you're set. Use the default COVID questionnaire or craft your own questions. It's your call. You have complete control over how strict or open your facilities will be to screen through.
When you're happy, We're happy
"Entrant Protect is a no brainer, it has been amazing for our facility. It was extremely easy to set up, employees and family members have loved it, and most importantly surveyors have loved the process and the increased security it brings to our patients and staff. It has all the features that I want as an administrator such as reports, alerts, it's completely customizable and the price can't be beat. We've been using it for over two years now and have been very satisfied with the service."
Real-Time Alerts
Be in the know
Get notified immediately of a failed screen via email or text message (based on your predetermined preference). Know what is happening in your building right away.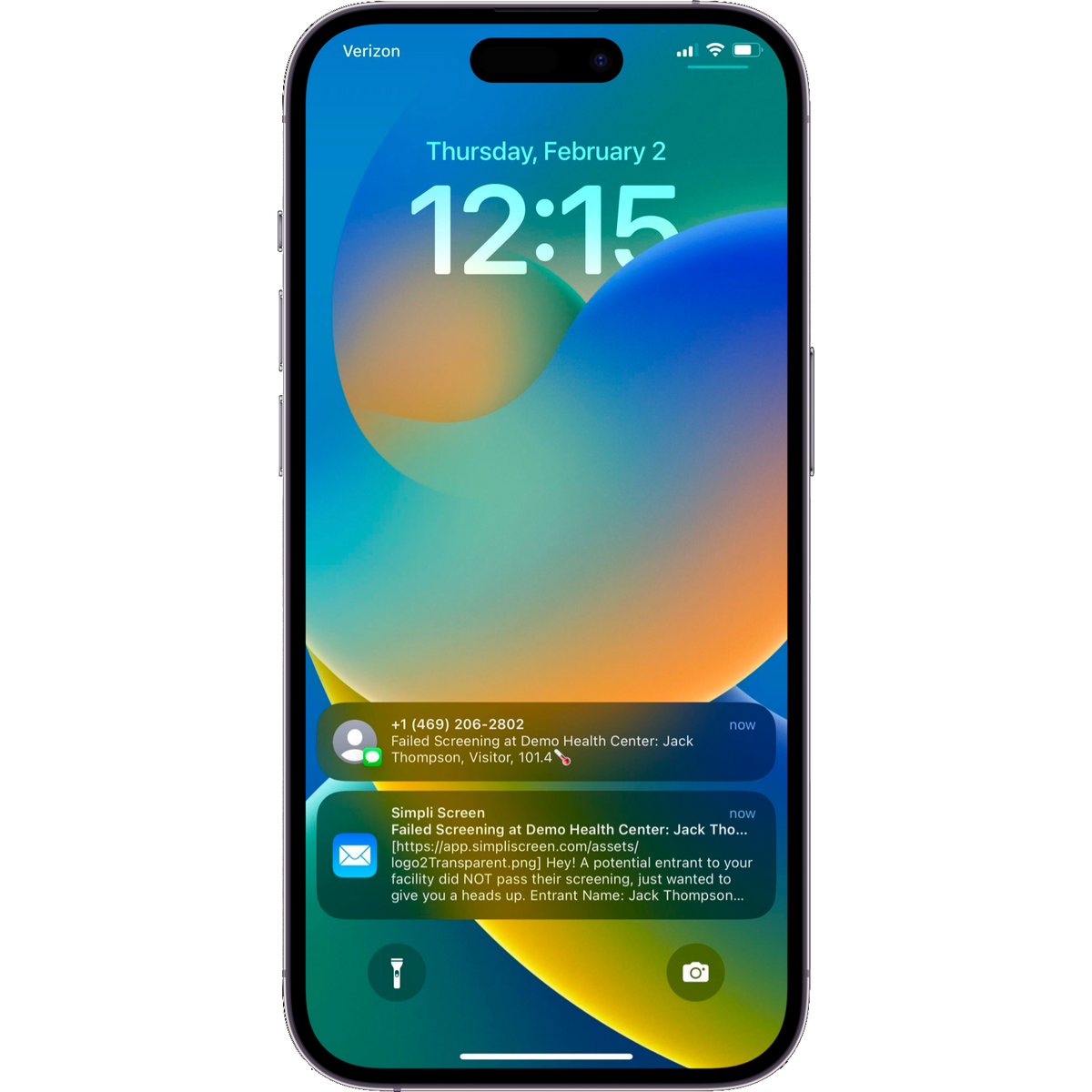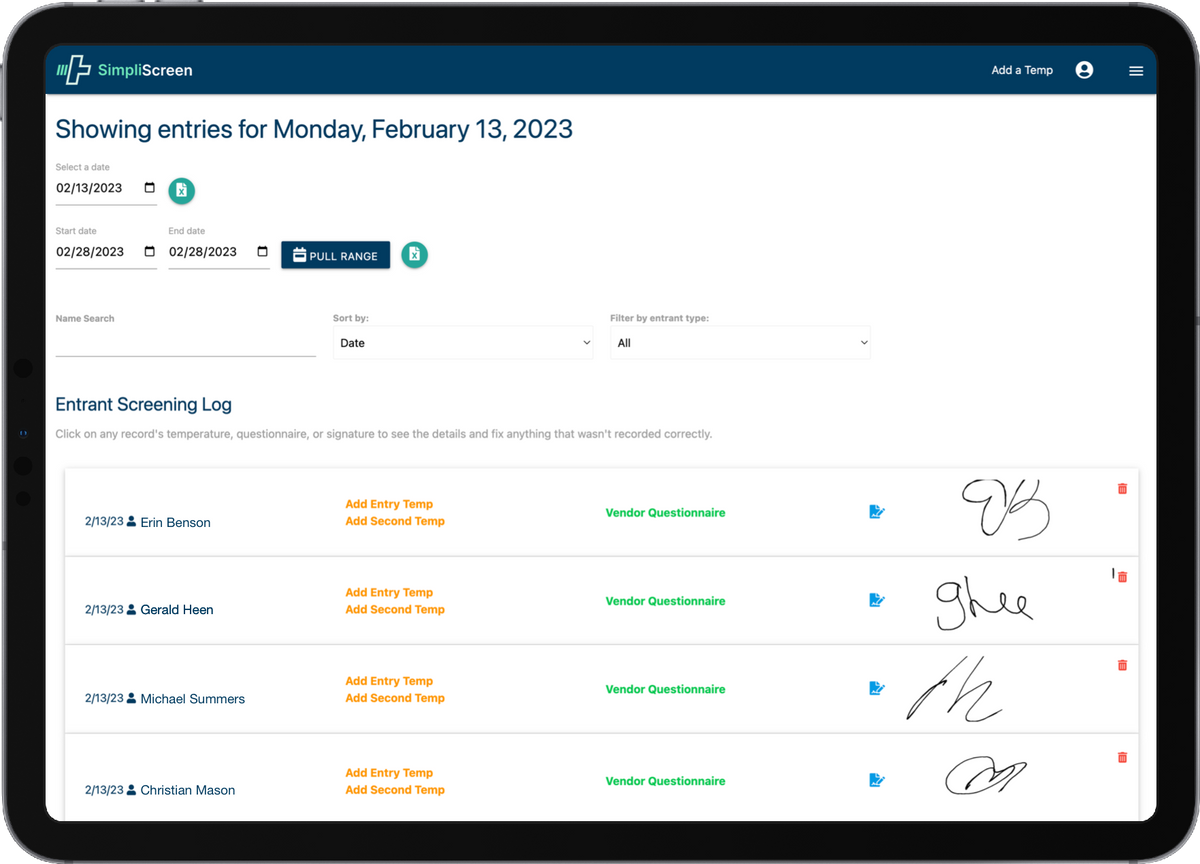 Reports
Access the data you need
Don't waste time searching through a stack of 3-ring binders for a specific day's screening log. Simply pick the day you'd like to view in Entrant Protect, and it's all there. This is also where as the administrator you're able to see if an employee forgot to log their mid-shift temperature (in parts of the country where required), or if there are any questionnaire entries that need your attention.
Safe & Secure
Protect your patients and your facility
SimpliScreen safeguards protected medical information with bank-level encryption. It is encrypted in transit to and at rest on our servers.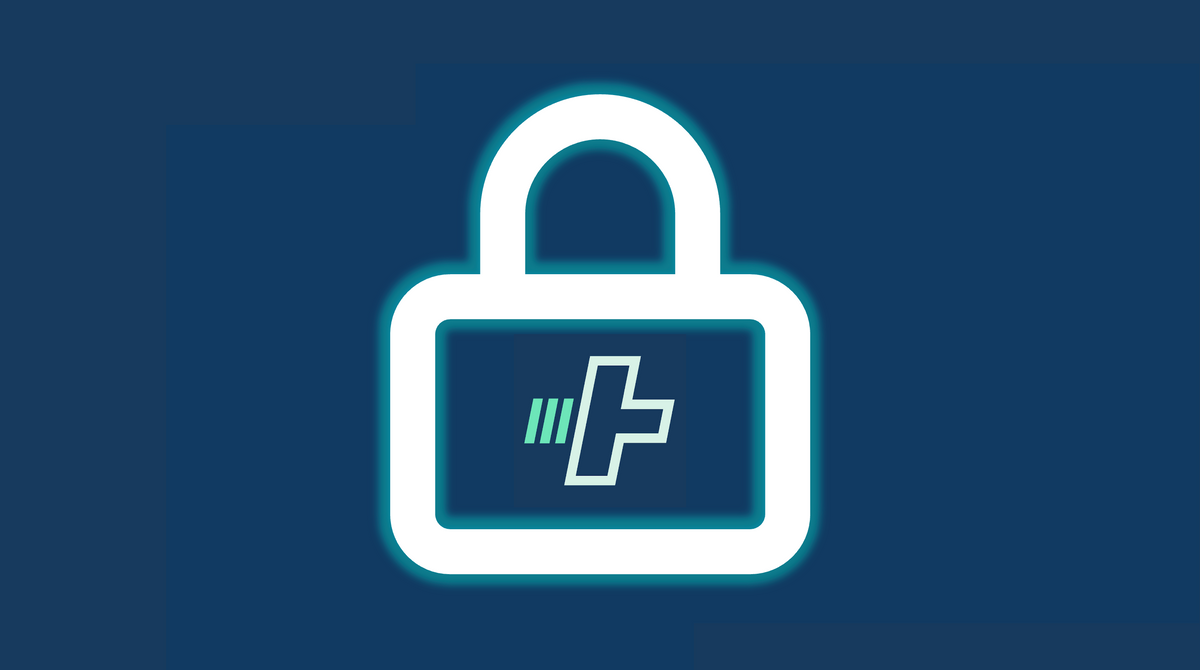 Trusted by healthcare administrators and professionals across the nation
9.3M+
ENTRIES FACILITATED
200K+
REAL TIME ALERTS SENT
80K+
FAILED SCREENS
Don't miss out!
Enjoy a free 7-day trial of Entrant Protect. No strings attached.