SimpliScreen NTA Hunter software helps you easily screen for non-therapy ancillary services, boosts financial performance, improves patient outcomes, and enhances clinical documentation.
Increase Revenue
Boost your bottom line and save time
Expand the amount of NTAs captured and maximize billable diagnoses and procedures.  Dramatically reduce hours of skilled-labor MDS resource costs reviewing documents by hand in search of NTAs.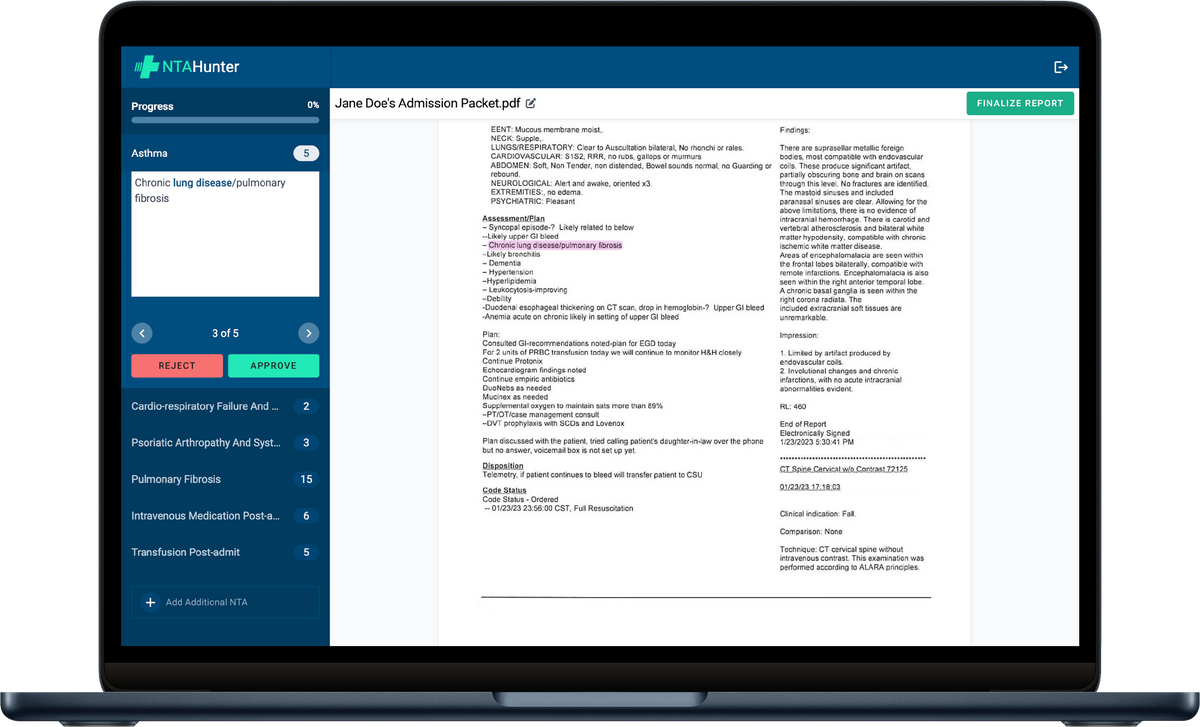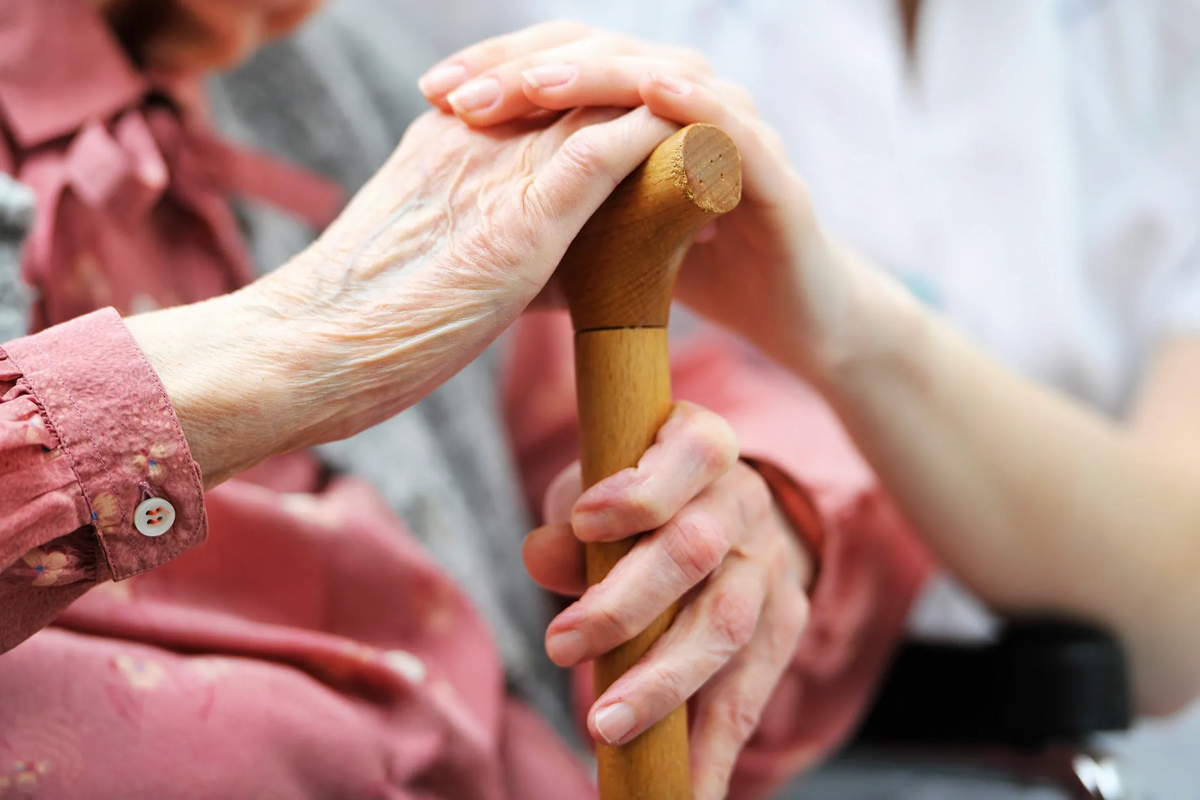 Improve Patient Outcomes
Enhance quality of care
Improve the quality of care and treatment patients receive by more thoroughly understanding each patient's needs across MDS-related diagnoses and procedures before or during admission.
When you're happy, We're happy
"SimpliScreen is a no brainer, it has been amazing for our facility. It was extremely easy to set up, employees and family members have loved it, and most importantly surveyors have loved the process and the increased security it brings to our patients and staff. It has all the features that I want as an administrator such as reports, alerts, it's completely customizable and the price can't be beat. We've been using it for over two years now and have been very satisfied with the service."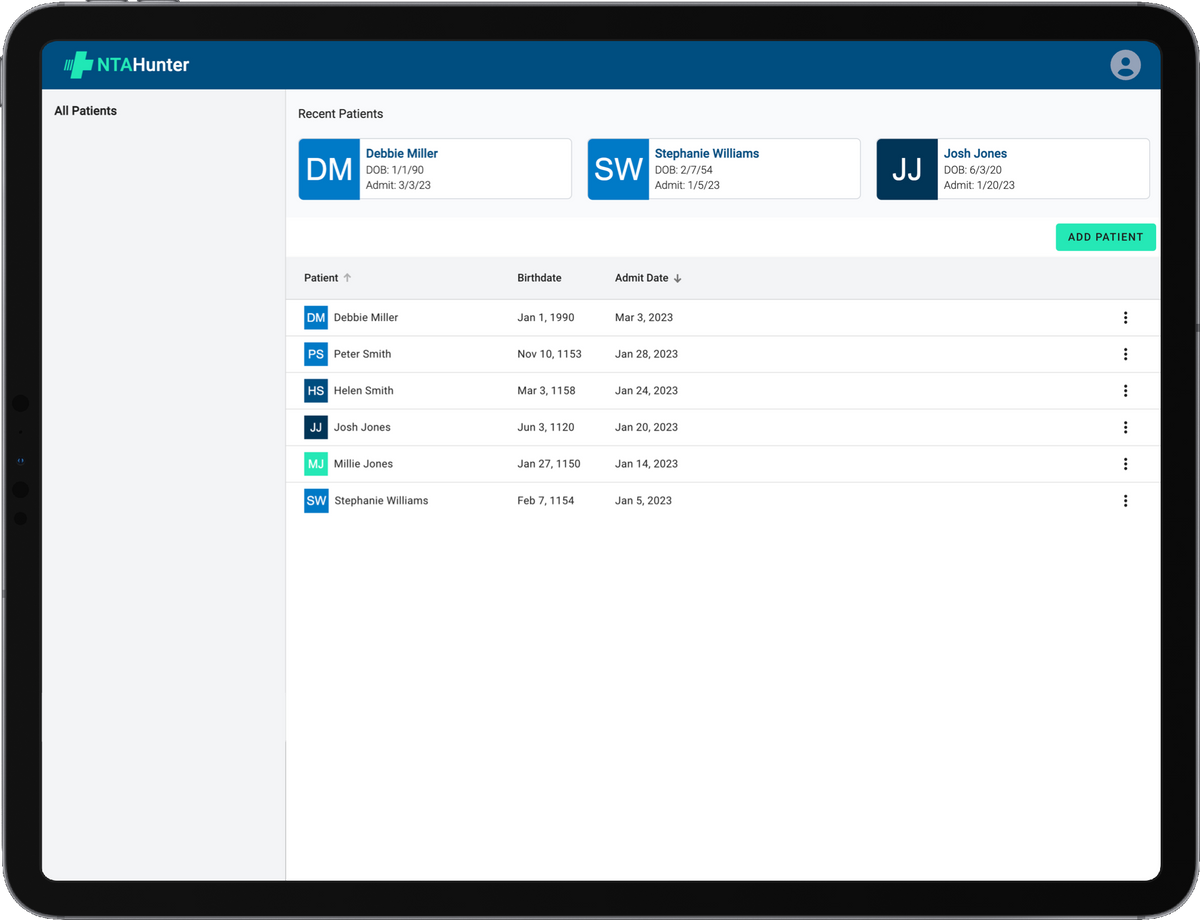 Instant Implementation
Upload documents and run reports immediately after signup
You can begin uploading documents and running reports within minutes of signing up online. Simple setup allows you to immediately start seeing the benefits to your patients and to your facility.
Refine Documentation
Ensure clinical documentation integrity
The patient-centric NTA report clearly lists identified NTAs and serves as a guide for additional services that should be rendered to the patient.  The report also thoroughly prepares for CMS audits by citing sources down to the sentence context and page numbers of documents each NTA match was found on.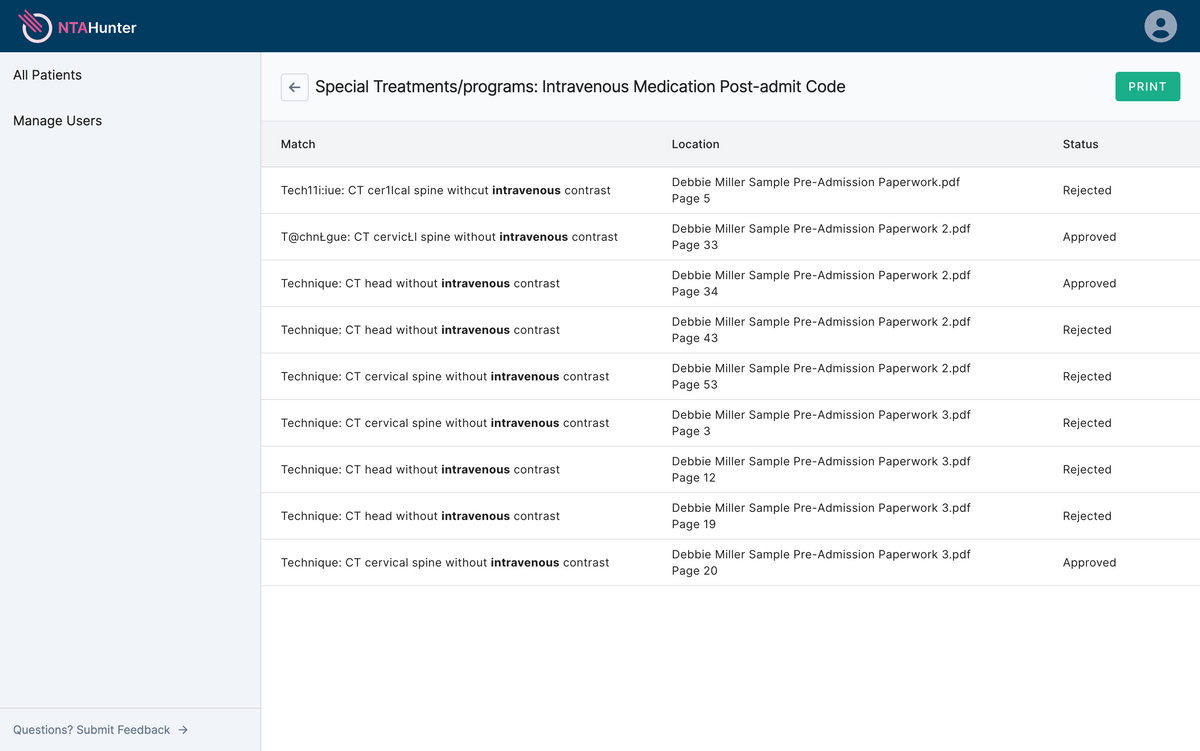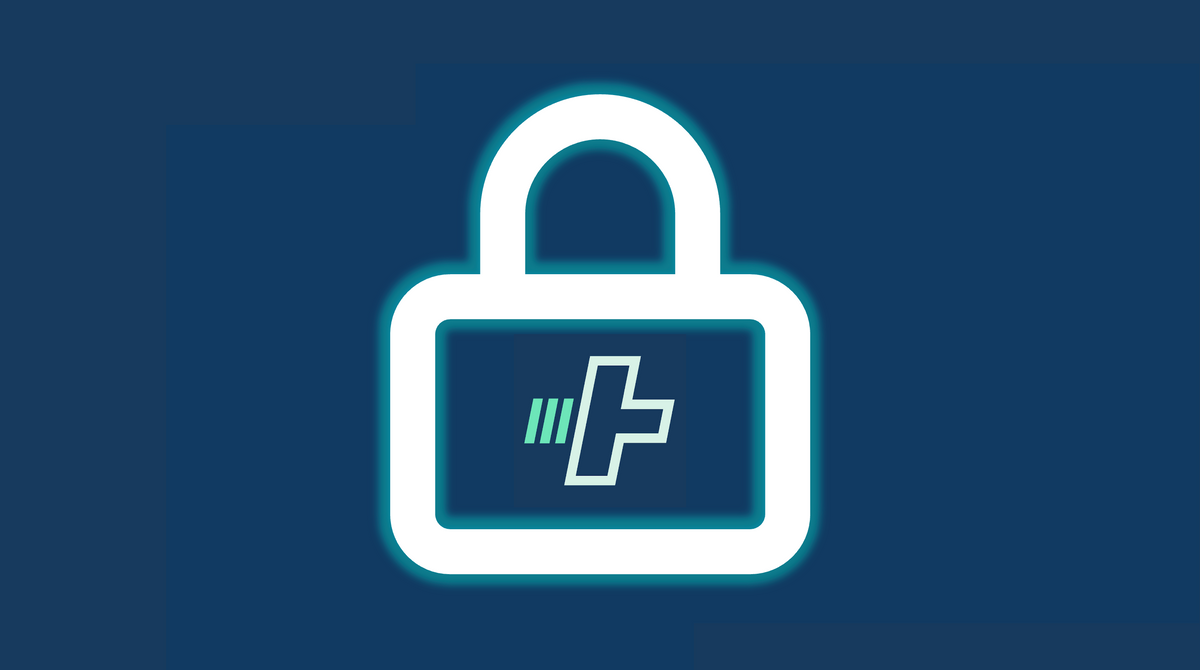 Safe & Secure
Protect your patients and your facility
We recognize you work with sensitive, personal, and private data.  NTA Hunter offers bank-level encryption and is PHI compliant.  Two factor authentication each time you sign on helps ensure data is kept safe and private.
Don't miss out!
Enjoy a free trial - 7 days free - NTA Hunter